"The best way to have a good idea is to have lots of ideas!"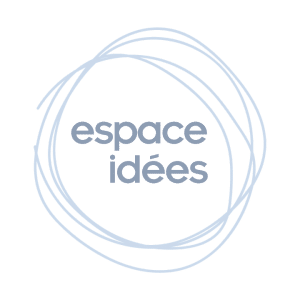 About Us
Espace idées is an enterprise with a social mission in Granby that works with smaller nonprofit organizations by providing innovative solutions in philanthropy and communications. With more than 25 years of combined experience in this sector, the Espace idées team is well aware of the reality of these nonprofits and the specific issues they face.
We are THE reference for nonprofit organizations in our region!
They Trust Us.
OUR SUPPORTIVE MEMBERS AND CLIENTS.
Our Services
HERE'S AN OVERVIEW OF THE SERVICES WE OFFER. CLICK ON THE ICONS TO LEARN MORE OR CONTACT US FOR MORE INFORMATION.
Next Training
La création d'une infolettre efficace : donnez-leur le goût de vous lire!
PAR CATHERINE MOISAN, ESPACE IDÉES
Depuis un moment, vous pensez à créer une infolettre mensuelle destinée à vos membres, vos bénévoles et/ou vos donateurs. Votre idée est géniale, car le courriel est encore un très bon moyen de fidéliser les gens qui appuient votre cause! Mais vous ne savez pas par où commencer, quoi y insérer, comment structurer le courriel et bâtir votre liste d'envoi? Inscrivez-vous à cet atelier durant lequel la formatrice vous partagera plusieurs conseils fort utiles pour l'élaboration d'une infolettre réussie présentant un contenu captivant et imagé. Vous verrez également la base des différentes étapes de création de l'infolettre à l'aide de la plateforme MailChimp afin de vous permettre de commencer ce beau projet une fois de retour au bureau!
Calendar of Fundraising Events
At the request of several nonprofit organizations, Espace idées created a regional calendar of fundraising events. We cannot guarantee that all activities are represented in this calendar and we ask that nonprofits assist us in keeping it up to date and accurate. Please don't hesitate to send us your information concerning fundraising events : catherine@espaceidees.ca.