"The best way to have a good idea is to have lots of ideas!"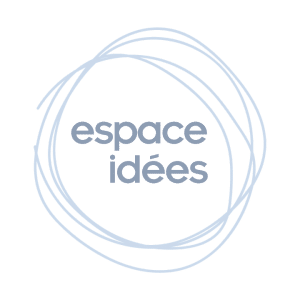 About Us
Espace idées is an enterprise with a social mission in Granby that works with smaller nonprofit organizations by providing innovative solutions in philanthropy and communications. With more than 25 years of combined experience in this sector, the Espace idées team is well aware of the reality of these nonprofits and the specific issues they face.
We are THE reference for nonprofit organizations in our region!
They Trust Us.
OUR SUPPORTIVE MEMBERS AND CLIENTS.
Our Services
HERE'S AN OVERVIEW OF THE SERVICES WE OFFER. CLICK ON THE ICONS TO LEARN MORE OR CONTACT US FOR MORE INFORMATION.
Next Training
Pour des allocutions à la Barack Obama! - Trucs et conseils pour présenter son organisation et mieux s'exprimer devant public
PAR PHILIPPE LEBLANC-HAMEL, PRÉSIDENT DU CLUB TOASTMASTERS DE GRANBY
9 SEPTEMBRE 2019, 9H À 11H - SOLD OUT!
18 SEPTEMBRE 2019, 9H À 11H
Lorsque vous prenez la parole devant un auditoire, vous arrive-t-il d'avoir les mains moites, le cœur qui bat un peu plus vite et la voix qui tremble? C'est une réalité qu'expérimente bon nombre de personnes et c'est pourquoi Espace idées vous propose ce super atelier qui vous permettra d'acquérir de nouvelles aptitudes en communication afin de vous aider à remédier à cette situation! Grâce aux conseils et exemples des plus pertinents partagés par le formateur, vous serez désormais plus en confiance quand viendra le temps de vous exprimer devant un groupe, que ce soit lors d'une conférence de presse, d'une activité de financement, d'une assemblée générale annuelle ou même d'une réunion d'équipe. De plus, vous obtiendrez une panoplie de trucs pour présenter votre mission de façon inspirante et augmenter vos chances de vous démarquer. Au cours de cette formation, les participants seront également invités à réaliser de petits exercices afin de mettre en pratique les différentes notions apprises.
Calendar of Fundraising Events
At the request of several nonprofit organizations, Espace idées created a regional calendar of fundraising events. We cannot guarantee that all activities are represented in this calendar and we ask that nonprofits assist us in keeping it up to date and accurate. Please don't hesitate to send us your information concerning fundraising events : catherine@espaceidees.ca.