TikTok 101 – Discovering the Platform (part 1)
Espace idées   •   January 25th, 2023
In the last few years, TikTok has experienced a huge rise in popularity around the world. The platform has even become a heavily used source of information among younger generations. Google has noticed that TikTok is invading its domain: "Instead of browsing through walls of text, Gen Z rely on TikTok video recommendations to find what they're looking for, watching video after video to sort through the contents." [1]
Don't be fooled by the way TikTok is sometimes presented, for it's much more than a dance application intended for "young people." Yes, this content is part of the platform, but it's more varied than some think with all kinds of videos in different categories. By the way, if you open the app for the first time, you'll be prompted to select your interests according to 16 main categories (which also have some subcategories): home and family, entertainment and culture, fashion and beauty, cooking, video games, animals, sports, social sciences, art and design, music, automobiles, health and wellness, travel, business and finance, career and science and technology. Once you choose your interests, you will then be welcomed to the home page.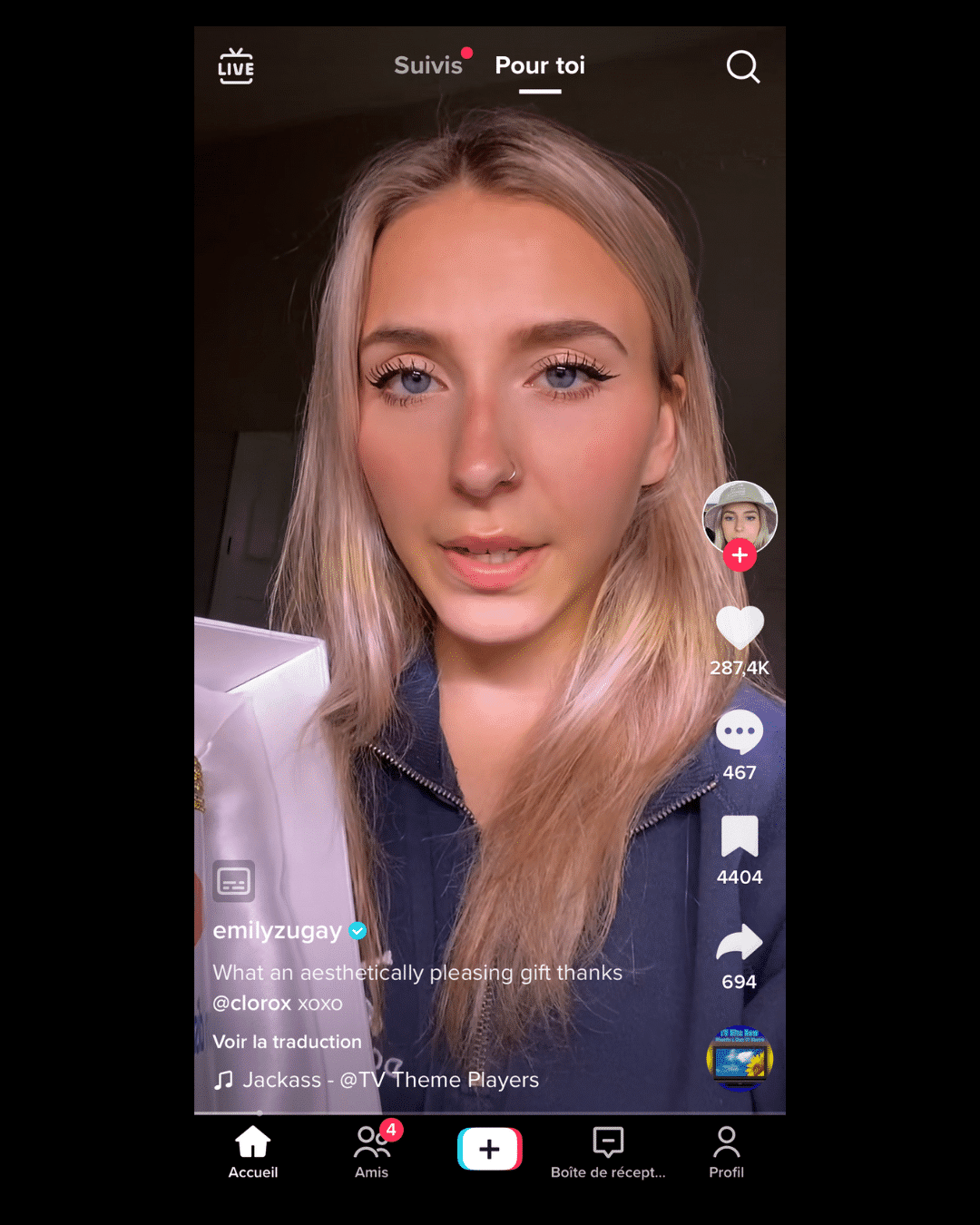 It All Starts With "You"
TikTok's home page, also called "FYP" or "For You Page", is self-explanatory: you'll find personalized content according to a complex algorithm that takes into account your fields of interest, your geographical location, but also current trends in order to offer you a stream of videos adapted to you.
As shown on the picture, the home page contains several elements. At the top, you'll find "Following" which is the stream of videos published by pages and creators you follow, then "For You" and the search icon.
There are a few other icons at the bottom of the screen: the "Friends" page which groups together the videos of the creators you follow and who also follow you, the "Inbox" which contains all notifications and private messages, and the "Profile" page which houses, among other things, your published, recorded and liked videos.
A Trend-based Platform
TikTok is a trending platform and these trends often come with specific sounds. Moreover, when you watch a video on TikTok, you have the possibility of clicking on a small circle on the bottom right of the screen which refers to the sound used. By clicking on the icon, you'll see all the videos that have been published with this sound. You'll also have the option to "Add to Favorites" so that you can easily find and use it in one of your publications later.
Videos that are posted on TikTok end up on the "For You" page of people chosen according to the algorithm. The more a video is seen and gets engagement, the more it is put forward. On the platform, we often find content that is intended to be humorous and entertaining since this is what appeals to viewers the most, however, there is also a lot of educational content. What we suggest is finding a balance between educational and humorous content, while making sure to keep up with fast-changing trends.
Before jumping into TikTok, we advise you to start by exploring the platform and its content. You can do this without having to create an account. Here are a few examples of businesses on TikTok that use popular trends and sounds with humour while involving their team:
1. Poulet rouge https://www.tiktok.com/@poulet.rouge
2. Resto Lafleur https://www.tiktok.com/@restolafleur
3. No 900 pizza https://www.tiktok.com/@no900pizza
*In part 2, we'll explore: how to get started on Tik Tok by creating an account, publishing a first video, the presentation of business pages, as well as a list of suggestions for videos to create to get started.
[1] La presse : Le nouveau moteur de recherche de la génération Z