Engaging Young Donors: 5 Tips for Reaching Generations Y and Z
Espace idées • March 16, 2022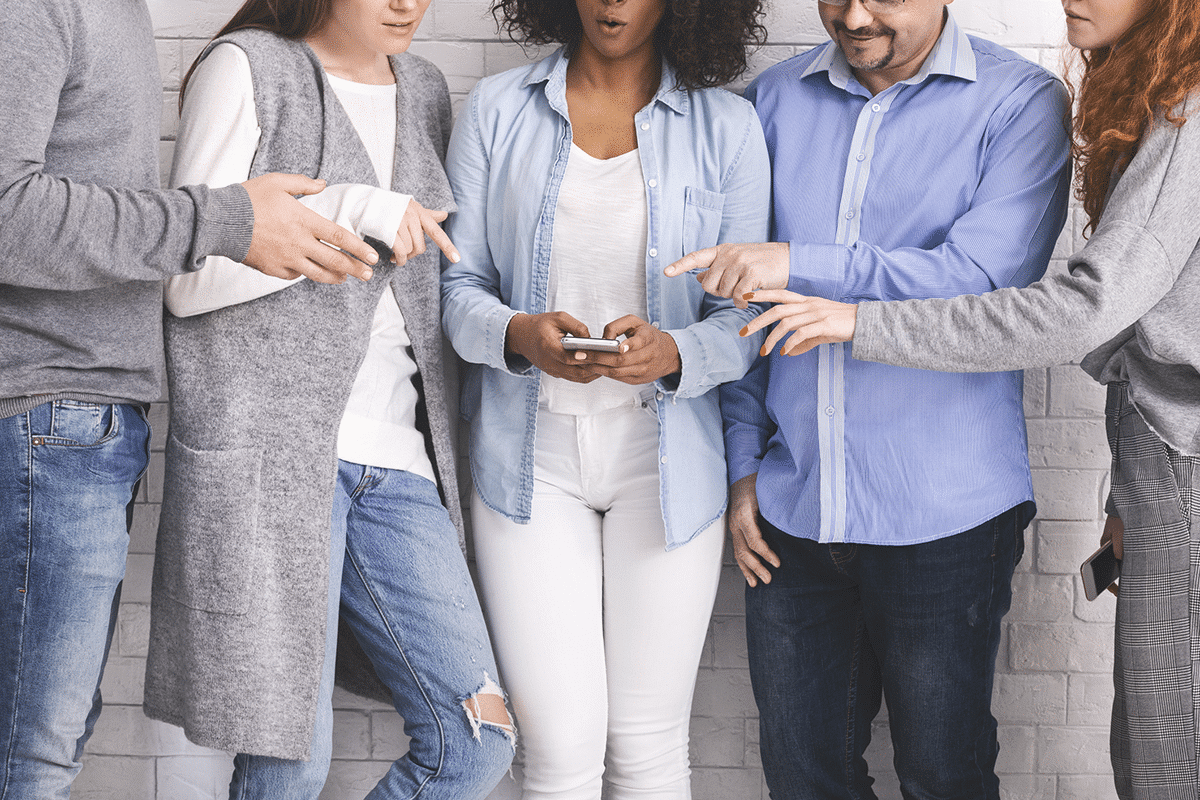 We've prepared a list of 5 things to consider for engaging Generations Y and Z as donors. Indeed, the Y and Z don't have the same interests and concerns as the generations before them, but occupy more and more space in the economy. It is therefore important to take them into account and to identify their donor profiles.
It should be noted that generation Y, also called "millennials", includes people born between 1980 and 1996, while generation Z includes those born between 1996 and 2010.
1. Be transparent
Increasingly, young donors want to know the concrete results of their donations. They want to be sure that their support will be genuinely useful and that there will be an impact. Y's and Z's tend to search for information online before choosing a cause, so it's important to make as much information available as possible to encourage them to donate to your cause. If they don't feel confident, they will be more reluctant.
You can demonstrate the use of donations using testimonials with photos or even videos, or in the form of statistics that you can then share on your website, in your social media and in your newsletter.
2. Be present on social media
In 2022, being present on social media is one of the keys of success. Being active on social media provide a great opportunity to demonstrate to donors how their donations are making a difference and it also helps the cause stay connected with supporters.
Many "Gen Z" donors like to use social media to send their donation. If you haven't already, offering the option of making donations online can be a great avenue. You can share a link to an online donation form on your social media and website.
Although Facebook is a platform that can reach a large number of generations, Instagram and Tik Tok are the most popular social networks for millennials and "Gen Z".
3. Offer more than one form of donation
Generation Z does not necessarily have the financial means to donate money, which is why they sometimes prefer to participate in charity events such as sports challenges or to volunteer.
Millennials are more likely to volunteer their time and expertise to help people around them. They like to feel that they are making a tangible difference in their community.
The purchase of products is also very popular with these generations, for example clothing identified with your organization's logo or an inspiring quote or green or reusable products. But make sure the item is useful!
4. Peer-to-peer activities (P2P)
Peer-to-peer activities have become essential in philanthropy. These are platforms that allow participants to create a personal web page to then join a larger network of potential donors and increase donations for your organization. There is now a way to incorporate them into almost all fundraising activities, which represents an opportunity to raise awareness while increasing donations.
Generations Y and Z are often challenged by these activities, which can lead to a friendly competition between colleagues, friends and family members to see who will succeed in raising the most donations.
5. Take into account the opinion of young donors
If you want to reach young donors, the best way is to ask them for their opinion. What they would like to see on social media, the events they would like to participate in, the time they have to offer… Don't hesitate to ask them in the form of short surveys, for example.
By putting these tips into action, you're sure to attract a younger generation!