6 Good Reasons Why Nonprofits Should Work Together
Espace idées   •   February 1st, 2018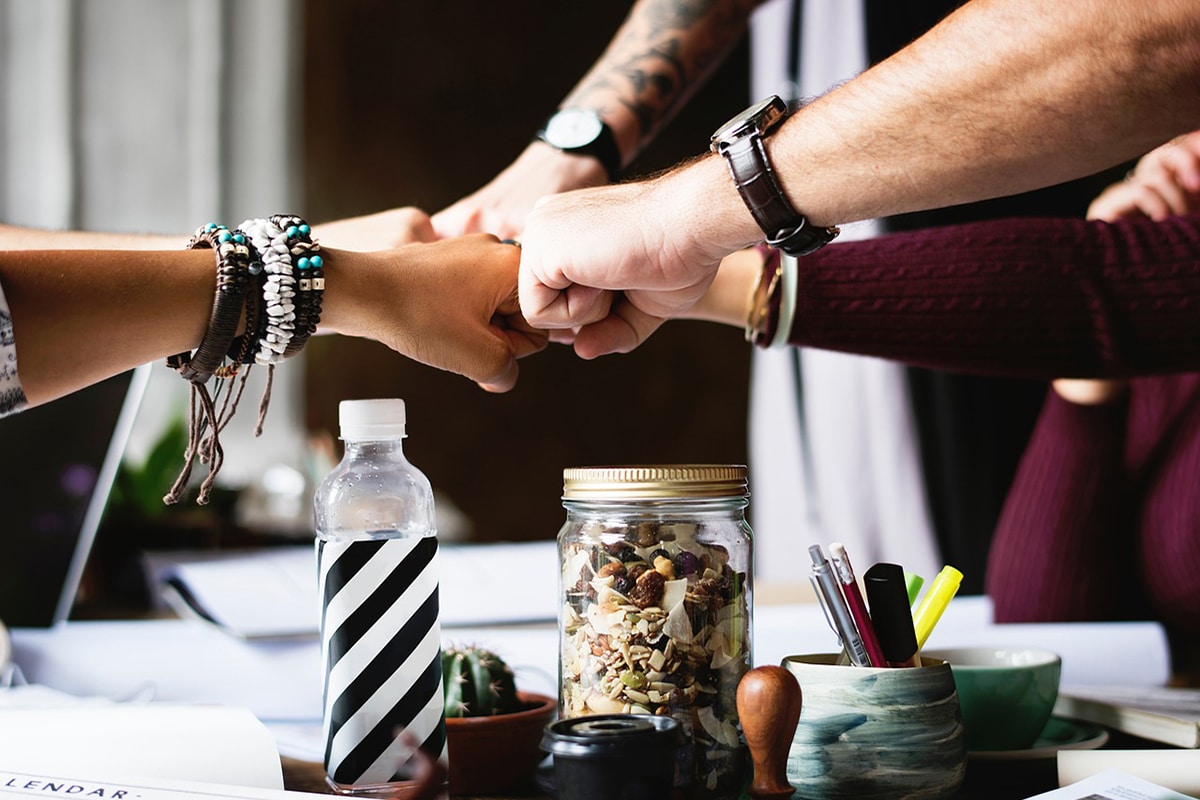 Quebec is the province with the largest number of nonprofits in Canada. These 46,000 organizations (more recent statistics from Imagine Canada, 2013) face very similar issues and often share the same pool of donors. It may be a taboo subject, but it's safe to assume that competition exists in the philanthropic sector. However, why not work together while each achieves their respective missions? Here are 6 good reasons to do so.
To stand out
It's important to know the other organizations in your area. What's their mission? What services do they offer? What's their slogan? What does their logo look like, and the visuals they use? Knowing this information will allow you to stand out.
Every morning, do a media scan for your area to learn more about nonprofits and their projects. From there, brainstorm and come up with innovative ideas to get people talking!
To avoid duplication of fundraising activities
You need to know the dates of the most important fundraising events taking place in your area so you don't plan one of your fundraisers the same day as another popular activity.
It's even more difficult to recruit participants, solicit donors or get media attention when two events are taking place at the same time.
To not offer the same services to the population
You've identified a new need for your service users. Before thinking about creating a new program, make sure another organization in your area is not already offering something similar that could fulfill that need.
Once again, it may be more difficult to obtain donations from the public, as the population does not want to support two different nonprofits that offer the same service.
To share ideas
Are you lacking inspiration for this year's volunteer recognition activity? Why not exchange on this topic with other organizations? They also benefit from the help of volunteers and are used to organizing such events. They could provide new ideas for you to create something original.
To share tools
Do you need to create a donation acceptance policy, a hiring contract or an engagement form for volunteers? Several nonprofits already have these and it would be very surprising if they refuse to share these kinds of documents to guide you. All organizations benefit from having credible, quality documents to build trust in the community.
It would also be interesting to share the details of suppliers and vendors who are willing to offer their services at a reduced price for nonprofits, with their permission, of course. It's a win-win for organizations as much as for these companies.
Just because you are in the same boat!
Your fellow nonprofits are best placed to understand your reality and to advise you. They, too, have to deal with boards of directors, donors who feel they are oversollicited, staff turnover, or fundraising activities that sometimes do not meet their objectives. They get why you chose to work in the nonprofit sector, the sense of wanting to make a difference, and the pride you feel after receiving an impressive donation.
All good reasons to exchange ideas!